Hi Everyone!
On Purim, Sunday – March 12, there will be a big Ma'ale Adumim Purim happening in Kikar Yahalom / Central Park.
It will take place from 10:00 to 16:00.
Entrance is free.
Below is a reduced version of the Purim happening map: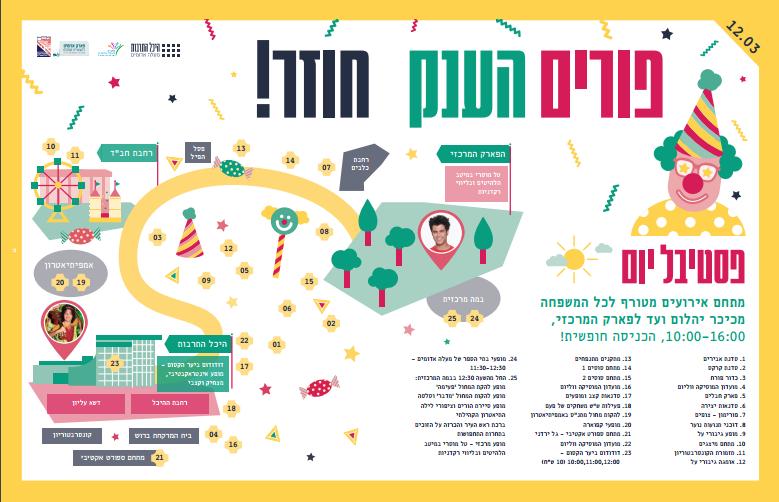 I posted a larger PDF Purim happening map at:
http://www.machat.co.il/docs/maale-adumim-purim-2017-happening-map.pdf
Enjoy!
Happy Purim!
Jacob